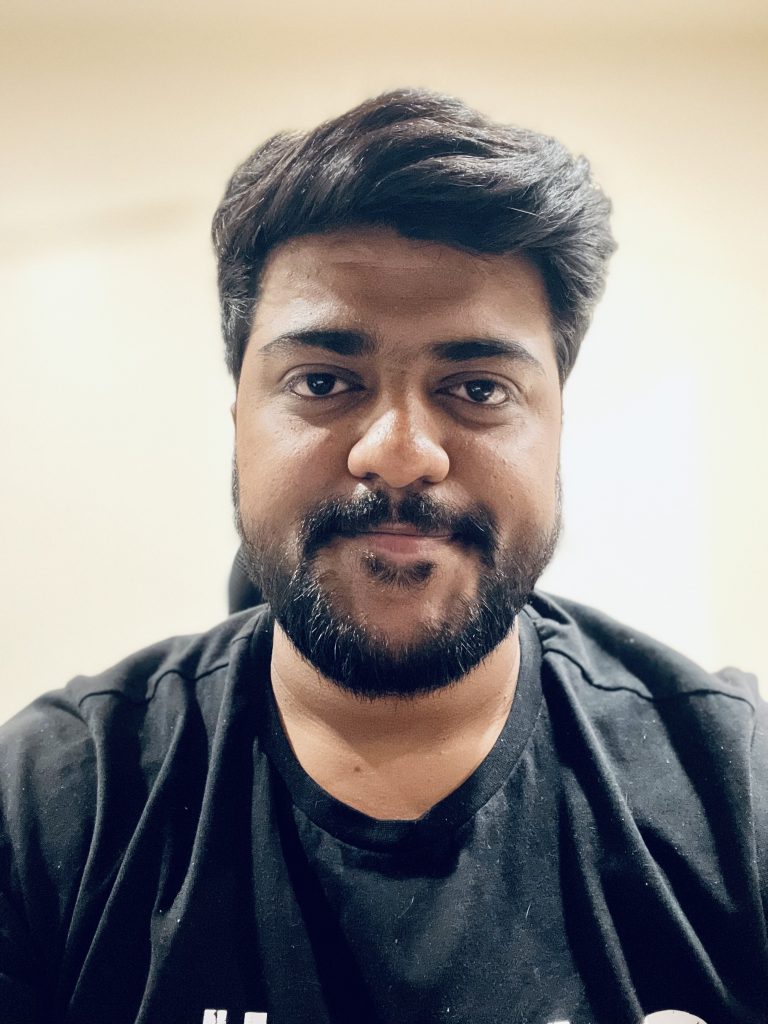 I'm Sharang from Pune, india. As a seasoned Product Designer, I currently hold the role of Design Systems Lead and I have over 7 years of rich experience in the design industry. My journey has encompassed a diverse array of projects, ranging from crafting intuitive native mobile apps, websites, and web applications for startups and scale-ups to tackling intricate, data-centric systems and platforms. From extensive research and user story creation to wireframe design and the development of design prototypes, I consistently deliver high-quality work, leveraging my creative design sensibilities.
At the heart of my design philosophy lies a commitment to creating products that are simple, user-centric, and highly efficient. I firmly believe in placing the user at the core of the design process, ensuring a seamless and enjoyable user experience.
To me, design is more than just a profession; it's a problem-solving journey and a constant quest for knowledge. I am dedicated to shaping my creative mind to tackle complex human problems, making design a powerful tool for positive change.
Beyond the design realm, my interests span the world of football, travel, and a passion for exploring history, tech, and sci-fi.
Product Designer | Korn Ferry
Currently leading a Design System team to establish a standard process that delivers the consistent and efficient user experience for all our KF products and to achieve seamless collaboration within internal Design and Development teams.
Delivering visual design and prototyping solutions on to multiple features of our product IC2.0, which is used by HR managers/Leaders.
Product Designer | 6sense Inc.
Maximized product performance, enhancing end-user experience by applying design thinking strategies on 6sense Integrations.
Unified each Integration's experience and converted it into a marketplace for achieving revenue generation through up-sells.
Conducted and participated in active Design sprints to brainstorm new UX developments through collaborative thinking.
Product/UX Designer | Avalara Technologies
Successfully released a beta of Low-code/No-code Integration Builder (Extractor & Connector studio) for Avalara's partners and associated developers, resulting in faster integration development from 16-20 weeks into 3-4 weeks.
Resolved UX obstacles for Avalara's integrations and enhanced their experience through UX design & methodologies.
Collaborated with a cross-functional team to revamp the entire integrations marketplace experience for SMB customers.
Active contributor to Avalara's Skylab design system.
Re-designed Avalara's tax codes search experience and taxability matrix.
Senior UX Designer | The Data Duck
As a design agency, my team & I have worked on multiple projects and provided end-to-end UX solutions like Research insights, Wireframes, Design prototypes, SUS survey, reports, etc.
Successfully handed off UX design deliverables for 5 different projects from various domains like a mobile app, e-commerce solution, enterprise SAAS platform, and a standalone desktop app.
UX designer, Co-founder | Octopus ITES
Worked as the only UX designer and a marketing and sales operations individual to maintain my own start-up's substantial business growth. Worked up-front with our clients and delivered a value-add work, through our design & development services.
Received a recognition and an award under Start-up India initiative 2017.
Wireframing and prototyping
User research, Usability Testing & Insights
Sketch | Invision | Adobe CC
Bachelors in computer engineering | 2016
Sinhgad Institutes, University of Pune, India

Diploma in computer engineering | 2013
MIT Polytechnic, MSBTE, India
Physics, Sci-fi, Tech geek 🤖
Feel free to reach out to me if you're thinking about hiring me or would like to discuss your idea.
Copyright © 2023 Sharang Deo